Joining the Next Industrial Revolution - How Smart Factory Logistics can work for you
Acquired by the Bossard Group in 2016, Arnold Industries is now uniquely positioned to deliver Integrated Purchasing and Inventory Management alongside cutting edge Industry 4.0 and Smart Factory solutions.
Proven Productivity
An industry leader in Factory 4.0, Bossard has successfully implemented Smart Factory Logistics worldwide since 1999.  A time tested and proven methodology with over 250,000 smart devices deployed in 29 countries, Smart Factory Logistics is a key component to initiating Industry 4.0 and LEAN into your manufacturing. Cutting edge manufacturers in a wide range of industries such as electric automotive, aerospace and medical rely on Bossard's mature, proven Smart Factory Logistics solutions to enhance productivity and reduce cost.
If you're looking to apply Industrial Automation to your manufacturing, Bossard's Smart Factory Logistics is a great way to start.  By leveraging Big Data, A.I and Industrial Internet of Things (IIoT) our ARIMS software and factory floor ready SmartBins and SmartLabels help you optimize & manage your fastener and fittings inventory at any scale.
Request a live demonstration
Arnold Industries would be happy to discuss your Factory 4.0 implementation or provide a live Smart Factory Logistics demo.  Please contact us to schedule an appointment at your facility.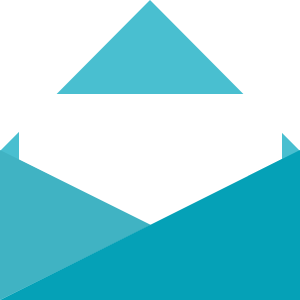 Join the Industry 4.0 Revolution
Request a Smart Factory Logistics Demo Today!
A representative will contact you shorty regarding a live demonstration or presentation of Smart Factory Logistics in your facility.  Enable transparency in your supply chain!
Extremely flexible and modular components to suit any manufacturing floor
SmartLabel
SmartLabel is an intelligent label which can be fixed on every possible storage bin.  It displays all relevant product information as well as real-time order status and delivery date.  Users can also release orders directly at the point of use at the touch of a button.  The SmartLabel display is based on e-paper technology.  It is easy to read under all lighting conditions and a long battery life ensures minimal maintenance.
SmartBin
SmartBin consists of a weight sensor that is firmly connected to a bin.  Each box is an independent entity that can be flexibly integrated into an existing point of use layout.  Can be applied to small bins all the way up to pallets.
ARIMS
ARIMS is an interactive platform that gives you full control of your supply chain and material flow.  You can track your orders, manage your inventory interactively and access intelligent analytics.  All these functions can also be managed in our ARIMS mobile app.
Contact Us
Arnold Industries | A Bossard Company
80 Shawmut Road
P.O Box 289
Canton, MA 02021
Tel.781-828-4343
Fax.781-828-4050
solutions@arnold-ind.com